Evaluation Reports
For College Admission
Employment
Licensure
Immigration (USCIS)
High School

How It Works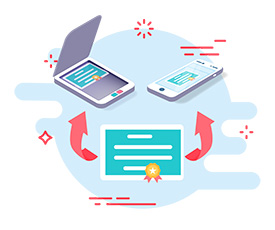 Step 1
Prepare your documents.
Scan or take a picture of both sides of the official original certificate or diploma, transcript/mark sheet (courses and grades), and a certified English translation (if any).
If you do not have a certified translation, we can do it for you as an additional service.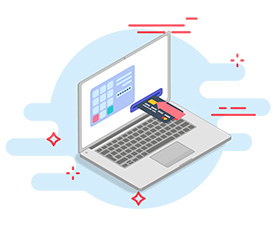 Step 2
Order and pay online.
Order the evaluation by filling out our online form.
Upload the documents or follow application instructions for other options.
You can pay with any credit or debit card, Affirm, Klarna, or Alipay.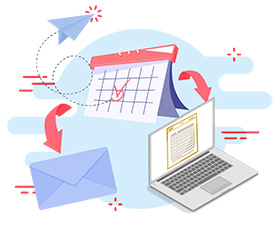 Step 3
Receive the evaluation.
The evaluation will be available online or mailed in 1 to 7 business days depending if you add rush service.
Postal delivery includes 2 copies of the evaluation including 1 copy in a sealed envelope.
Why Scholaro?
1 to 7 Business Days
Same-day rush service available. 5-7 business days for standard turnaround.
Free E-copy
Download and share your report from your account as soon as it's ready.
Validate Online
Scholaro reports can be validated online by schools and employers.
24-Hour Cancellation
Get a full refund if you request a cancellation within 24 hours after placing your order.
Worldwide Acceptance
Accepted by USCIS and all government agencies, colleges, universities, and organizations that recognize AICE.
Easy Ordering
Submit a scanned copy or a photograph of your documents electronically.

Top countries by applicants:
India
Philippines
Nigeria
Brazil
Mexico
China
Ukraine
Pakistan
Ghana
Colombia
Afghanistan
Russia
Iran
Turkey
Egypt
Jamaica
Canada
Puerto Rico
Dominican Republic
Venezuela
Cuba
Germany
Haiti
Bangladesh
South Korea
Cameroon
Kenya
Ethiopia
Nepal
Peru