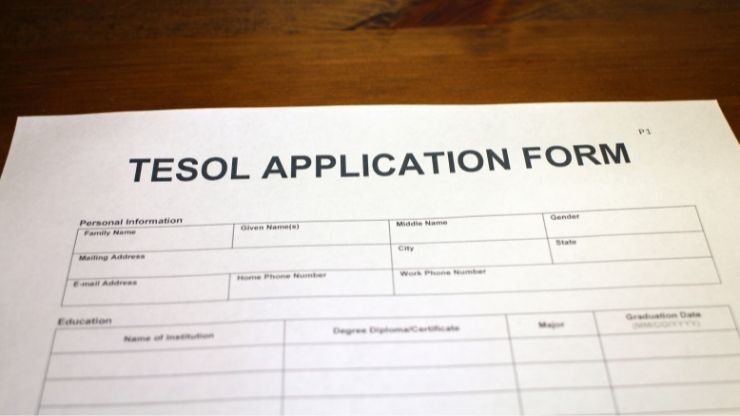 Teaching English to Speakers of Other Languages (TESOL) is a facet within the field of language education that focuses on the methods and practices of teaching the English language to students who either do not know English, or for whom English is their second language. This can also be referred to as Teaching English as a Foreign Language (TEFL). TESOL can be provided to non-native English learners of all ages.
Is there a difference between the two terms? International TEFL Academy (ITA), a TESOL certification organization based in Chicago, Illinois, writes in their blog that TESOL and TEFL are quite similar. There also appears to be overlap with the term of teaching English as a Second Language (ESL). ITA's blog also goes into detail about how to become a TESOL/TEFL/ESL teacher. Certification is required for teaching English to ESL students professionally. The procedure they lay out involves extensive coursework, a set number of hours practicing with English language teaching and attending a program that is both accredited and taught by a qualified instructor. But are all TESOL certification programs the same? Not quite.
According to the TESOL International Association, TESOL courses are offered for either teaching certification or license endorsement, and there are even types of training programs involving international English teaching experience that could potentially count toward a master's degree. An endorsement, according to Teach Away, is a special listing on a teaching license that lists specified qualifications, such as subjects, grade levels, and in this case, teaching English to speakers of other languages.
TESOL certification varies depending on which sector one wishes to teach English to. The TESOL International Association states that in order to teach ESL students in public school (K-12) settings, one must obtain certification through the state they wish to teach in. This is a similar process to obtaining teaching certification in general. In this setting, a bachelor's degree in a relevant field is going to likely be required. If one possesses a bachelor's degree in a non-TESOL related field, then they might need to enroll in additional TESOL courses to meet the entry requirements. The emphasis is on academic qualifications and experience, approved by the states themselves. Meanwhile, TESOL education for adults requires either standard state-approved certification or a master's degree in TESOL or equivalent.
Indeed.com provides a guide on how to become an ESL teacher and other TESOL job statistics. They make earning a bachelor's degree the first requirement listed. The rest of the steps go through training and licensure and ends with the suggestion to consider earning a master's degree for the sake of employability. Regardless of degree, Indeed lists the average hourly salary for TESOL educators as being $24.03 (as of July 13, 2021).
TESOL Training in the US
Let's look at a couple examples of TESOL certification programs in the US. The University of Arizona offers TESOL certification courses at their Center for English as a Second Language (CESL). The entry requirement is the completion of at least two years of undergraduate coursework, not a completed bachelor's degree. The programs tend to be a few weeks in length. Their certifications are not degree programs, and they are aimed primarily at entry-level teaching and those without a bachelor's degree who wish to pursue a career in English language education.
The Teaching College at Columbia University offers various professional TESOL programs, including a Master of Arts degree program in Applied Linguistics & TESOL. Their Language Program Management Certificate requires the completion of a bachelor's degree in a related field, and the program is primarily vocational in nature. Columbia University's Community Language Program appears to be offered to master's degree students seeking certification and other English teaching skills.
The International TEFL Academy is based in the United States, but their certifications are recognized in the United Kingdom. Their programs lead to TESOL credentials which are awarded at Level 5 of the Ofqual (UK Government) National Qualifications Framework (NQF). This level of certification is among other UK credentials such as the Diploma of Higher Education, Foundation Degree, Higher National Diploma, and other various Level 5 certificates and diplomas. Many credentials at NQF level 5 are not considered equivalent to completed US bachelor's degrees, and TESOL certification can tend to be more vocational in nature.
With so many different types of programs available, it is likely best to consult with potential employers (schools or private tutoring firms) and verify if they what kinds of certification they accept and which programs they approve of.
Certification allows for teaching English either in-person or online. With the internet becoming more widespread around the globe, it is becoming increasingly common for individuals to become TESOL-certified and primarily teach online to students from all over the world. If one wishes to teach English to students in another country, then they will likely need to make sure their certification is approved in that country.
Foreign TESOL Credentials
The common theme is that to teach ESL in the US, one must possess the required education credentials and then enroll in certification programs to obtain licensure. Many TESOL certification programs will require the completion of a bachelor's degree, or equivalent, in a relevant field. There are many credentials from other countries that could potentially have an equivalency that could lead to enrollment in certification programs.
Many countries throughout Europe offer first cycle (Licentiate) degree programs in English, and the nature of the program depends on the country, as English can be taught as either a native or a foreign language. Other countries where English is a foreign language can still offer degree and certificate programs in English and English language education. Whether a program is for English as a native or foreign language, it is important that the overall completed degree needs to be equivalent to a bachelor's degree in the United States in order to enroll in postgraduate TESOL/TEFL training courses.
As we already observed, there are TESOL certificates in the United Kingdom that are offered at NQF Level 5, or possibly at other levels. In other Anglophone countries, such as Australia and New Zealand, TESOL and TEFL certificate programs are offered and can lead to teaching ESL in the respective country. A Bachelor's degree in a relevant field is typically the prerequisite for postgraduate TESOL training programs.
English teaching credentials can be awarded by institutions in countries where English is a foreign language. In fact, it is quite common for institutions around the world to provide a variety of postsecondary English teaching credentials. Ostrava University in the Czech Republic offers an Extended Studies program in Teaching English Language to varying levels of education, as well as master's degree programs in similar subjects. Henan University in China offers a bachelor's degree program in English Teacher Training. The Ministry of Education in Israel offers a postgraduate teaching certificate course in English Language and Literature, and Tel Aviv University has a master's degree program in TESOL. Francisco de Miranda National Experimental University in Venezuela has offered a licentiate degree program in Foreign Language Education, with English being one option. Each of these programs listed are offered in countries where English is not a native language.
Holders of international credentials could benefit from having a credential evaluation done to provide the equivalency of their degree/program. Scholaro performs credential evaluations of academic degree programs from around the world, and many evaluations completed by Scholaro have been used in teacher certification processes. It is recommended to make sure that the institution one is applying to accepts Scholaro or AICE Endorsed Member evaluations.
Whether one wishes to teach English at home or abroad, having either a bachelor's degree, or an equivalent foreign credential, in a relevant field is the first step in entering this profession. With the right training and certifications, teaching English to speakers of other languages can be a career one could thrive in.