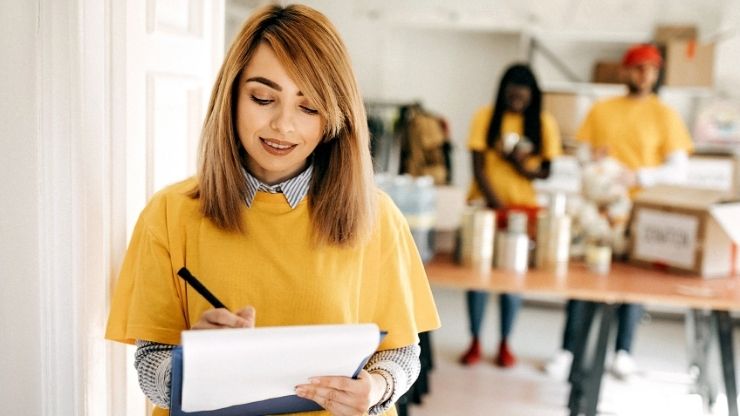 In the credential evaluation world, we see degrees and qualifications from all types of fields. One such field is the social work profession. According to the National Association of Social Workers (NASW), "The primary mission of the social work profession is to enhance human well-being and help meet basic and complex needs of all people, with a particular focus on those who are vulnerable, oppressed, and living in poverty."
Career options for holders of a social work degree vary widely. Social workers can be anything from child protection case managers to licensed clinical counselors; from community organizers to political advocates. Social workers work with populations of all ages, races, cultures, and socioeconomic backgrounds. As a social worker, you can work in a variety of settings, including hospitals, non-profit organizations, courtrooms, addiction rehabilitation centers, nursing homes, adoption agencies, and so many more.
If you are interested in becoming a social worker, there is a well-defined path you can take to make this happen. First, it is important to choose a college or university that is accredited by the Council on Social Work Education (CSWE). Like many professions in the United States, social work is a profession that you must become licensed in order to hold certain jobs within the field. In order to be eligible for licensure, your degree must be awarded by a school that has a CSWE-accredited social work program. Their current directory of accredited programs can be found on their website.
There are two aspects of social work education: the academic degree and the professional license. Academic degrees you can earn in the social work field include the Bachelor of Social Work (BSW), Master of Social Work (MSW), the Doctorate of Social Work (DSW), and the PhD in Social Work.
The BSW degree, sometimes called a Bachelor of Science or Bachelor of Arts degree in Social Work depending on the school, typically lasts four years. At least one semester is dedicated to a practicum/internship in which students are placed at a community organization for practical learning. After graduation, holders of a BSW degree can enter the workforce immediately as practicing social workers. However, these entry-level jobs are typically low-paying, so many individuals choose to continue their education with a master's degree immediately after completing the bachelor's degree.
The MSW degree typically lasts two years and includes both classroom and practical components. MSW students choose a concentration when applying to the degree, such as Clinical Counseling, Gerontology, or Addictions, to name a few. This degree allows access to higher-paying jobs and clinical practice.
The DSW and PhD degrees are both doctoral level programs, but they differ slightly. The DSW degree is mainly focused on practicing professionals who plan to continue working in the social work field directly. The PhD degree is a research degree and trains students to complete research that affects the social work field.
Since social work is a regulated field in the US, you must be licensed in order to hold certain jobs within the profession. The two types of social work licenses include the Licensed Social Worker (LSW) and the Licensed Clinical Social Worker (LCSW). Licensure is state-based, so regulations vary from state to state. Regulations for your specific state can be found on the NASW website for your state chapter.
In Illinois, for example, you must complete three years of supervised social work experience after completing your BSW degree and then pass a state examination in order to become an LSW. To become licensed as an LCSW in Illinois, you must complete 3000 hours of supervised experience after earning your MSW and then pass a state examination.
If you earned your degree outside the US, you can have your degree evaluated by CSWE's International Social Work Degree Recognition and Evaluation Service. They will examine your transcript, course descriptions, expected graduation competencies, and other aspects of your degree in order to determine if it is comparable to a US BSW or MSW degree. If your degree is determined to be comparable, you can then work towards licensure.
While you can get a job immediately after graduation with a BSW degree, becoming a Licensed Social Worker (LSW) can provide access to a wider array of higher-paying jobs, especially in the medical field. The LCSW is a requirement in order to provide clinical counseling services and for many other jobs as well, such as those in the education and medical fields. You can work as a social worker without being licensed, but you are much more limited in the types of jobs you can hold and the salary you can earn.
Attaining higher education in social work programs in the United States is beneficial to elevate your level of pay in social work jobs and provides wider opportunities overall. Selective social work degree programs readily admit foreign degree holders who can demonstrate that they meet all of the academic admission requirements, including prior education. Scholaro can help in this process by evaluating your foreign degrees from high school equivalency all the way up to doctoral degrees.
Overall, the social work field has many paths that all lead to a rewarding career. If you are someone who likes to help people and you are interested in social justice and welfare issues, social work could be a good career for you.