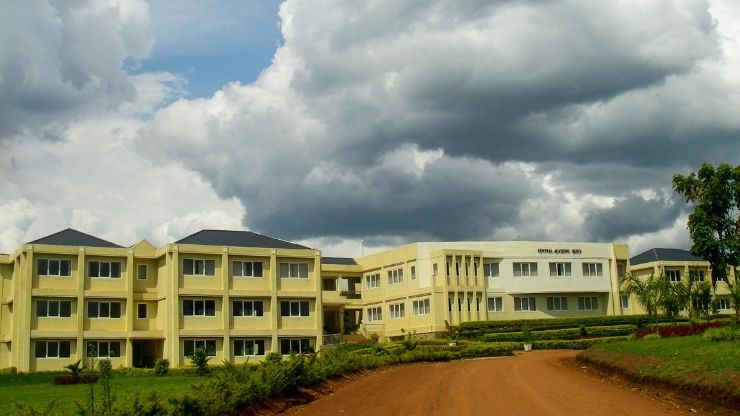 Adventist University of Central Africa
Robert Ford | Getty Images
Formally established in 1863, the Seventh-day Adventist Church has seen tremendous growth in the roughly 150 years of its existence. With more than 20 million members and a permanent presence in 215 countries, this diverse and highly international organization has become a notable player in international education. The governing body for the church is the General Conference of Seventh-day Adventists, and it operates the Accrediting Association of Seventh-day Adventist Schools, Colleges, and Universities (AAA) via the Adventist Education Department in Silver Spring, Maryland.
The Adventist Church oversees more than 7,500 schools, colleges, and universities, including over 100 institutions of higher education. The largest Adventist university, Northern Caribbean University (recognized by the Ministry of Education of Jamaica), has an enrollment of nearly 6,000 students. These institutions tend to be recognized and accredited to award degrees in their respective country or region, but this is not guaranteed.
While a school may operate with accreditation from the AAA, this does not indicate the status of the school or institution with respect toward any ability to award recognized degrees in the region of operation. This is because AAA accreditation is specifically relevant to the Seventh-day Adventist Church, denoting it status in relation to compliance with the philosophy of the church's teachings. Unlike regional or national authorities (such as Northern Caribbean University's regional accreditation from the Ministry of Education of Jamaica) that recognize institutions and degrees, the Accrediting Association of Seventh-day Adventist Schools, Colleges, and Universities is not responsible for ensuring that an institution complies with the regional or national requirements for establishing a recognized institution. Accreditation by the AAA is considered official endorsement by the church. It is not an academic accreditation in the way that a program with regional recognition is (such as from a government or national examination organization). It is religious recognition.
While there are several credentials that may appear academic in nature, these Adventist-specific credentials do not require authorization from a regional or national academic authority beyond the AAA. These denominational credentials are awarded by the Church in a few areas. For education, all certificates require completion of a bachelor's degree and membership in the church. Issued are: Adventist General Certificate (20 credit hours of professional education courses) and General Basic Certificate (20 credit hours prof. ed. plus 12 credit hours of AAA accredited Bible courses), the Adventist Standard Certificate (General Basic requirements plus an additional 6 credit hours of prof. ed. coursework and 3 years of teaching), and the Adventist Professional Certificate (requiring the completion of a master's degree with 40 credit hours of coursework or a fifth-year teaching program). Additionally, an educational administration credential (Adventist Administrator Certificate) as well as ministerial credentials are offered.
These denominational credentials may be recognized across the Adventist educational world. They may be transferable between said institutions. However, these programs do not enjoy reciprocity to other non-denominational higher educational institutions. Only those Adventist institutions that are regionally accredited by a body that oversees higher education, such as the Ministry of Education in the case of Jamaica, ensures transferability of course credit and reciprocity of program recognition.