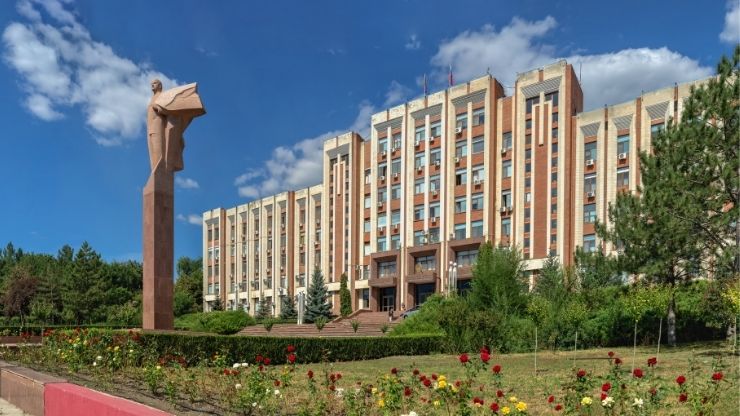 Disputed international territories can be tricky for evaluators when establishing regional recognition. With some evaluators adopting the view that a functioning ministry and regionally active academic monitoring is sufficient for accreditation and others requiring official/traditional channels of recognition. Approaches to evaluating credentials and recognition from these disputed territories vary by institution. A breakaway territory may set up their own ministry of education, while still technically under the auspices of another government. Who, then, is responsible for evaluating and authorizing the school or program in such a situation?
A disputed territory is defined as a region where there is disagreement over the possession or control of the land between two or more political groups. Here we will discuss the matter of academic institution recognition in disputed territories with examples from Abkhazia, Transnistria, Barotseland, and the Karen National Union.
At Scholaro, we take the stance that a regional body functioning as the de facto form of accreditation is sufficient to provide that program with the authority to grant degrees and credentials. Scholaro considers authorization of programs or institutions through such a regional authority to be sufficient for establishing that a program was/is accredited at the time of study. In these cases, the politics of these situations are not relevant so much as the reality of accreditation and operational authority. If in Transnistria you can only get high school diplomas issued by the Pridnestrovskaia Moldavskaia Respublika Ministry of Education and these are accepted by regional tertiary institutions, regardless of political quagmire, that ministry is the relevant regional accrediting agency.
However, While North Korea may claim ownership of South Korea, the reality is that Kim Jung Un is not taking photographs at educational facilities in Busan, and the DPRK makes no design nor procedural decisions regarding South Korean diplomas or curriculum.
To help think about the nature of these national conflicts, we can compare contextually similar nations and their institutions to further examine these cases of accreditation/recognition.
A wonderful organization to turn to for such context situation, beyond the UNPO, Unrepresented Nations and Peoples Organization, is the soccer organization CONIFA, the Confederation of Independent Football Associations. This is the group of national teams that are not recognized by FIFA. One difference between these two organizations is that Washington, D.C. joined the UNPO in 2015, but is not a member of CONIFA. The nations of CONIFA include Tibet, Monaco, Western Sahara, Quebec, Hawai'i, and Northern Cyprus as well as Artsakh, Transnistria, and Barotseland. Placing Barotseland beside Tibet, Monaco, and Quebec provides a way to conceive of the complex geopolitical realities of these nations. Here, we examine a few notable cases.
Abkhazia
Several territorial disputes arose after the breakup of the Soviet Union. One of the consequences of these geopolitical conflicts is the existence of four partially recognized separatist states in Easter Europe and the Great Caucasus region: Republic of Artsakh, Transnistria, Abkhazia and South Ossetia (Tskhinvali Region). Although all these territories were part of the Soviet Union and were governed by the Soviet institutions, including educational systems, each of these territories is different and unique when it comes to their current educational institutions and the governing bodies that oversee them.
Abkhazia, officially the Republic of Abkhazia, is a separatist state in a Southern Caucasus region officially recognized as a part of Georgia by international organizations and the majority of countries. Abkhazia, with a population of around 250,000 people, annually educates between 1200 and 1500 young people in eight higher educational institutions. Most of them are small vocational colleges with the number of enrolled students below 200.
The largest, and, according to various experts, the only real post-secondary educational institution that functions in Abkhazia is the Abkhaz State University (ASU). It was founded in 1932 as the Sukhumi Pedagogical Institute and in 1979 changed into the Abkhaz State University. The University enrolls around 3000 students in 9 faculties with 400 faculty members.
The limited international recognition of the Abkhaz State University hinders its students to seek opportunities abroad. The main destination for ASU students to continue their education is Russia. In 2014, there was an agreement between Russian and de-facto Abkhazian government, which extended their educational ties and made ASU more connected to the Russian educational space. The most significant change that came after the agreement was adopting a similar higher educational structure to that of Russia. In Russia, universities have four-year undergraduate programs plus two-year graduate programs. Similarly, the de facto Abkhazian government introduced the four-year of bachelor's degree, with an additional one year of specialist education and master's degrees.
With the exception of Russia, ASU has made limited progress when it comes to the recognition of its status. Since it's directly tied to the recognition of Abkhazia as a sovereign state, there is not much evidence that can make ASU's administration hopeful. An alternative way ASU can get larger international recognition that is not tied to the status of Abkhazia is through the internationalization of the university, aligning with the educational standards of the international community.
One path for internationalization for ASU is through the International Association of Universities (IAU). IAU is a non-governmental organization working in the field of higher education since 1950. While IAU membership does not constitute recognition, the organization is an official partner of UNESCO, the organization has done incredible work in enhancing cooperation between universities and improving education worldwide. The IAU has 640-member higher educational institutions, including the universities from disputed or non-recognized territories. For example, its members are the Eastern Mediterranean University (EMU) in Northern Cyprus and Tamkang University (TKU) in Taiwan. The fact that IAU, unlike many similar organizations, is engaged with the issues concerning the higher-education institutions in disputed territories and war-torn countries for which, it is difficult to satisfy standard accreditation rules, is a rare opportunity for ASU to end its international isolation.
By closely looking at IAU rules, we can expect that for ASU, meeting a few of them might be challenging. The requirements, like establishing a robust system of quality assessment, awarding scholarships for study abroad and providing necessary documents for staff and students to travel are some of the criteria that will be hard for ASU to fulfill due to its lack of finances and the status of Abkhazia; however, the most significant barrier in the process of internationalization of ASU is the absolute objection of the de-facto Abkhaz government to participate in any international educational framework that can potentially cause more closeness with Georgia.
Transnistria/Pridnestrovia
Transnistria (pop. ~500,000) is an interesting case, partially due to how vocal they are regarding the evaluation of schools and the prioritization of children (and their education) within the breakaway region. There are recent disputes between Moldova and Transnistria regarding the evaluation of private schools, language usage in schools, and accreditation within higher education.
In Transnistria, one cannot enter regional tertiary education systems from a Moldovan, Latin-script school, as the government does not recognize them. This creates a conflict. Moldovan language schools are still in operation, awarding diplomas. Who accredits them? Moldova has proved to be more than reluctant to monitor/oversee these institutions, and Transnistria has governmental constrictions in place which make the operation of these institutions unlawful. However, Chisinau has declared that Transnistrian diplomas will be honored by Moldovan institutions of higher education.
In interesting case involving these regional disputes was recently, demonstrating the complete lack of authority and control for Moldovan authorities in the break-away region. Transnistrian police surrounded a Latin-script school, blocking any access to the site by students, parents, and staff and refused to allow it to operate. This moment revolves around a document regarding the governance of these schools which Moldova has refused yet to sign, as the language in the document makes it such that to sign it would be an admission of Transnistrian autonomy. Transnistria has no issue with the Latin-script schools per se, the issue is specifically the document in-waiting regarding their governance, which in addition to making this surrounded school lawful, would also legitimize the independence of the region. What is clear, in this demonstration of power, is that Transnistria's education is firmly in the hands of Transnistrian authorities and the Ministry of Education of the Pridnestrovskaia Moldavskaia Respublika
Barotseland
The University of Barotseland is an interested example. Barotseland (pop. ~1,000,000), aka Western Province, was effectively returned to the UK by the High Court of Zambia. The UK didn't want anything to do with it. Consequently, the region became de facto independent. In 2013, they joined Tibet and Taiwan as a member of the UNPO (with former members including Estonia, Latvia, Armenia, and East Timor). However, up through 2018, The University of Barotseland, operating in Mongu, was accredited by the Higher Education Authority, answerable to the Ministry of Higher Education of Zambia.
For Barotseland, a return to the pre-1964 monarchy and anything resembling a ministry of education, or a national director of education, are part of the national dream and not functional, operational realities. Without a flexible, de facto approach to the perception of accreditation, one might, in this case, determine that University of Barotseland lacks regional accreditation by the sheer fact that there is no system for such recognition in the region; the institution is only accredited outside the country, in Zambia.
The situation in Barotseland continues to evolve, albeit gradually, and these educational situations may change as the region grapples with an ambiguous sovereignty. What remains clear is that Barotseland's regional recognition comes from Zambia.
Karen National Union (Myanmar/Burma)
In contrast, the Karen National Union (Kayin State pop. ~1,000,000) is an armed political group in Myanmar with its own functioning Education and Culture Department, developing and implementing curriculum and examinations separate from the Myanmar national system. Both Myanmar and Karen systems operate simultaneously in the region. At times an independence movement, without a functioning tertiary education system, it is impossible to say if their credentials would be accepted in the region. "Despite great difficulties, the Karen National Union has developed a curriculum based upon one Karen dialect, which is employed in about 1,000 schools. Graduates of this education regime are mostly unable to speak fluent Burmese, or to integrate with the Myanmar tertiary education system" (Lall, 2013) This system is administered both inside Myanmar, "Karen State," as well as in refugee camps in Thailand. The credentials from this system are neither accepted by the government of Thailand nor the government of Myanmar. Though there are a number of junior colleges under the Karen State Bureau of Higher Education, some sponsored by USAID, due to the political realities of the region, KNU credentials lack recognition.
The KNU is a region to watch. With the ongoing political turmoil in Myanmar, we might see large changes to the recognition of these credentials in the future, or we may see them phased out entirely.
Disputed international territories can complicated even for experienced evaluators. There are many approaches different institutions take to their evaluation. At Scholaro, our international education experts believe in empowering individuals from all kinds of territories to use their education to advance their interests, education, or careers.